 Real Christmas Trees Now In Store!
Our freshly cut Nordman Fir Christmas trees have arrived in our Whitstable
showroom!
Whitstable Christmas Trees at Hills Home and Garden Price List
Deluxe Nordman Fir 5.5ft - 6.5ft £40
Deluxe Nordman Fir 6.5ft - 7.5ft £45
Premium Nordman Fir 4ft-5ft £30
Premium Nordman Fir 5ft-6ft £40
Premium Nordman Fir 6ft-7ft £55
Premium Nordman Fir 7ft-8ft £60
Premium Nordman Fir 8ft-10ft £85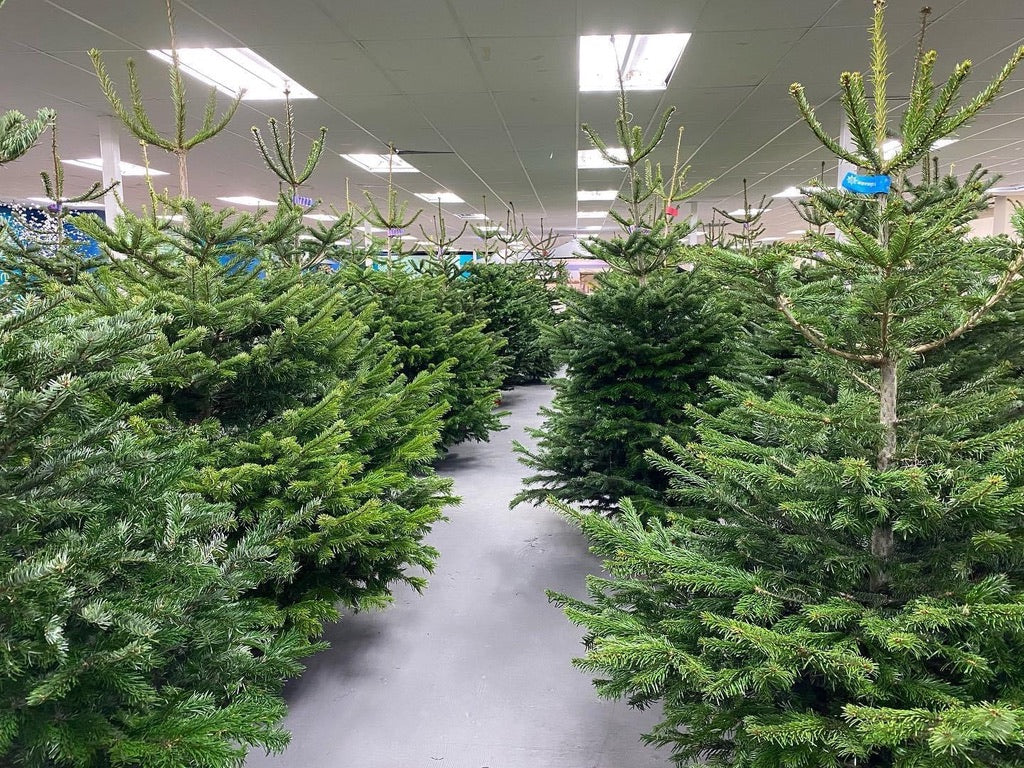 360° View
We display over 80 trees at a time out of their nets. So you can pick the perfect tree knowing the exact tree you're going to put up at home!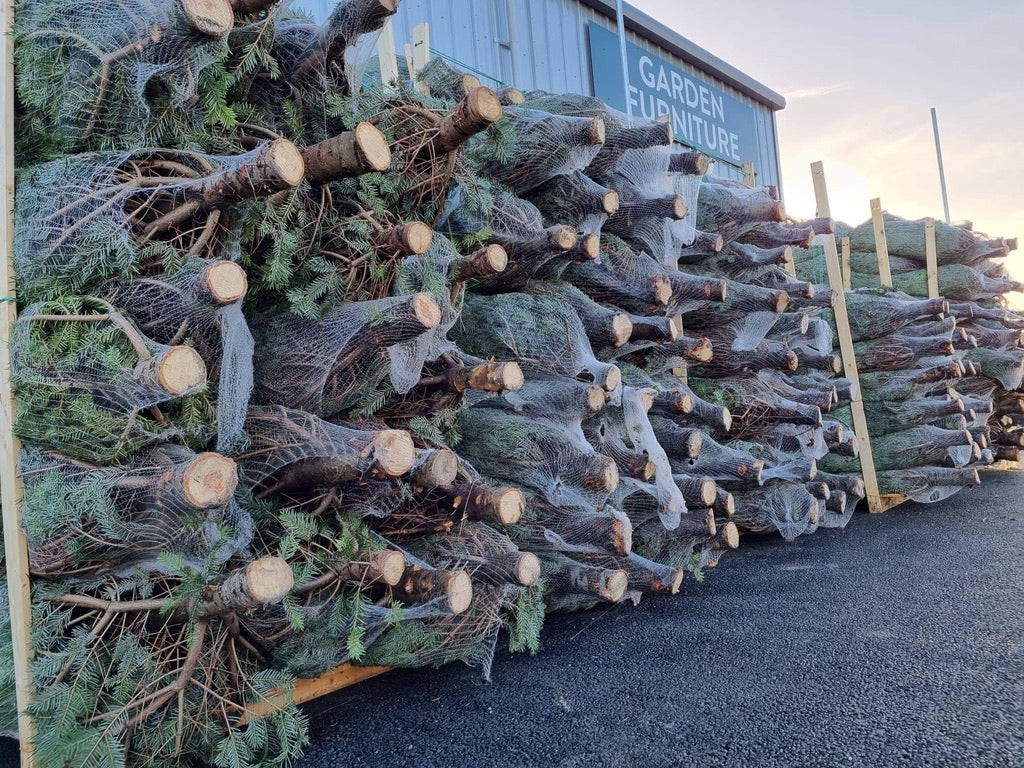 Freshly Cut
We work closely with our growers, ensuring our trees are cut within 5 days of being delivered to our store. This guarantees a fresh tree that will last throughout the festive period into the new year.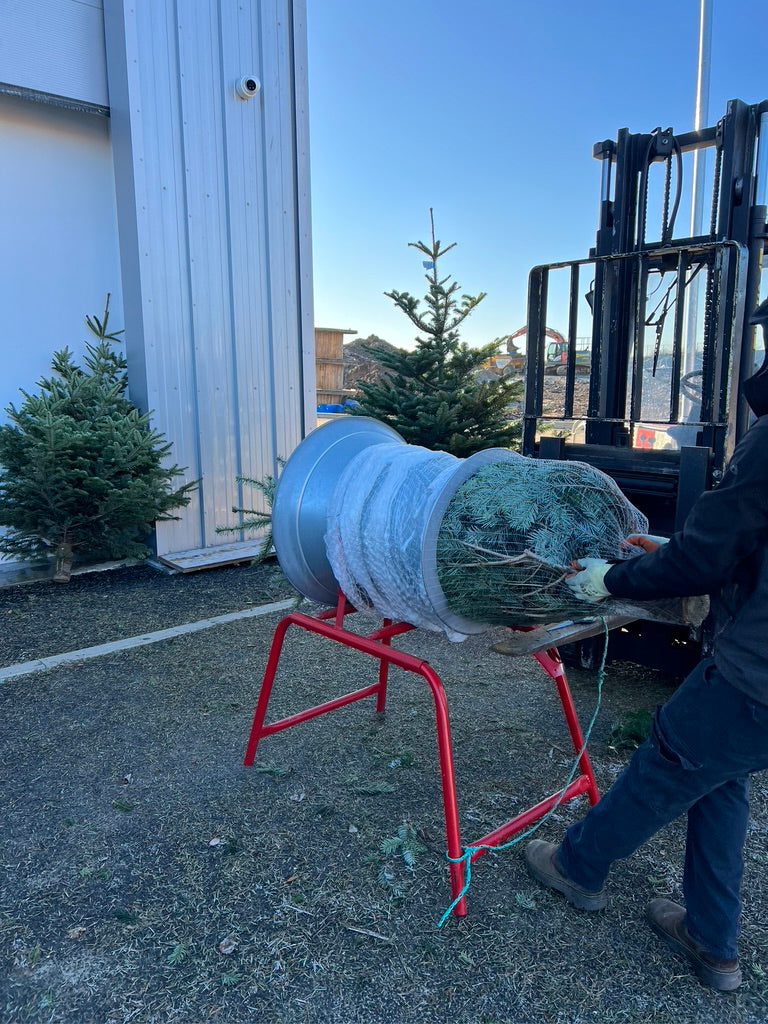 Free netting service
Once you've chosen your perfect Christmas tree, leave it to us! Our expert team will net it up and put it in your vehicle. We also offer local delivery!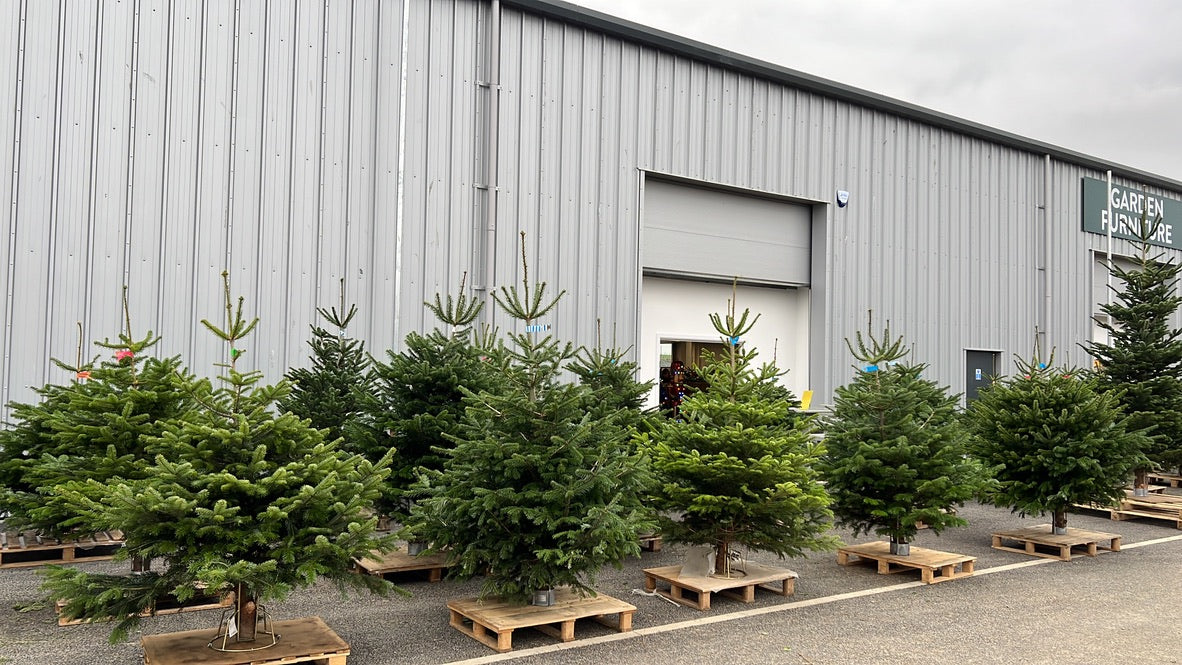 Our Trees
• Premium Nordman Fir - great needle holding, soft dark green needles, natural shape. Easy to decorate and nice and soft.
• Premium Grade - our trees are premium grade. Selected by our growers for having perfect shape and strong branches.
• Sizes - 5 ft, 6 ft, 7 ft, 8 ft, 9 ft and 10 ft. All different shapes and sizes!